Pink Lake Flyover Tour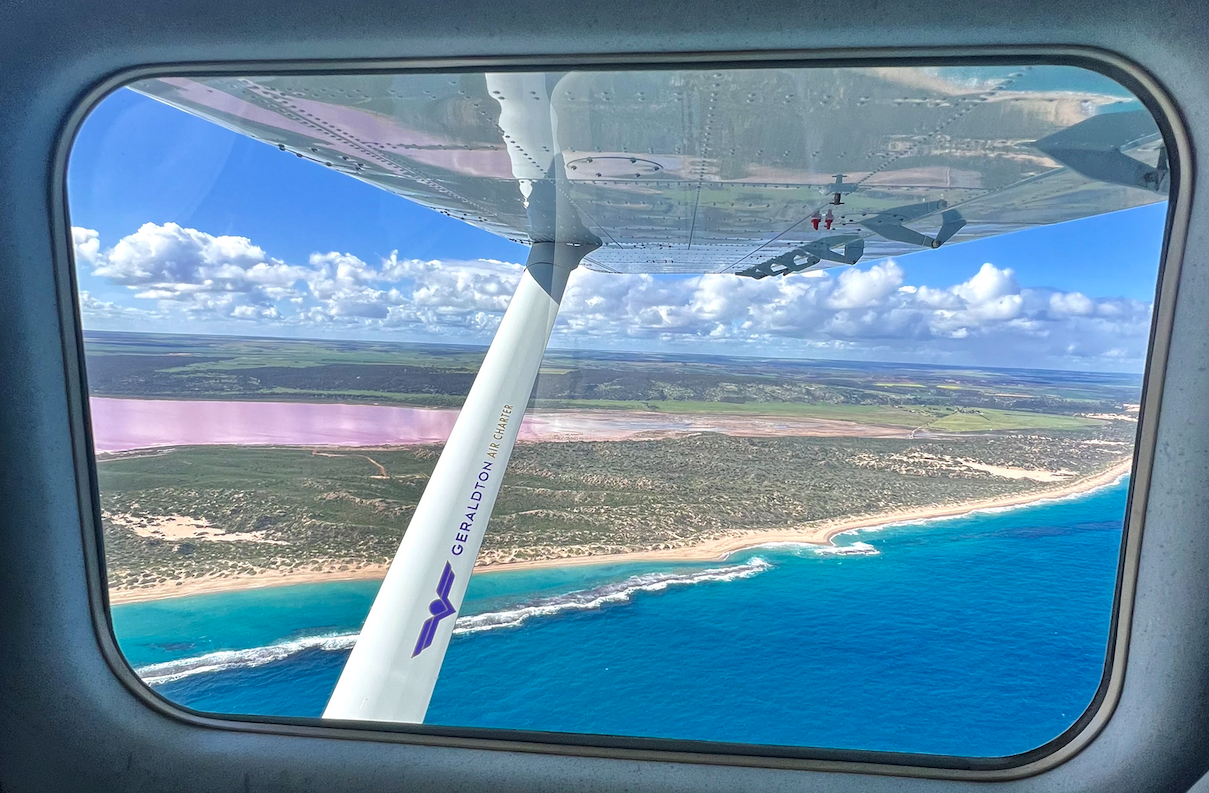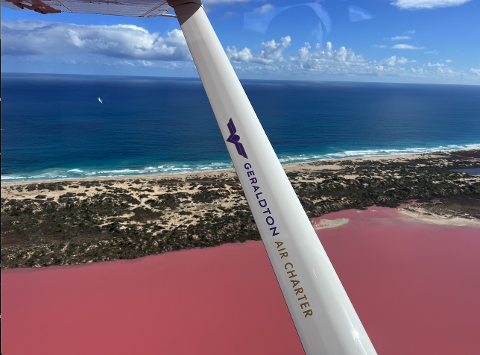 Duration: 75 Minutes (approx.)
Location: Moonyoonooka, WA
Product code: PLFOT
Looking for a one-of-a-kind view of the Hutt Lagoon? This quick trip is breathtaking, even if you don't have much time to spare.
Flying out of Geraldton, you can get a bird's-eye view of the Pink Lake, which is quickly becoming a tourist hotspot. The flight starts above Geraldton and follows the coast north to Port Gregory and on to the Pink Lake.

A fly over Gerladton's picturesque landscape will reveal the startling contrast between the bubblegum Pink Lake and the Indian Ocean below.

The presence of the carotenoid-producing algae dunaliella salina gives Hutt Lagoon its distinctive hue. This algae is also a rich source of beta-carotene, which is used as a food colouring agent and an excellent source of Vitamin A. The world's largest microalgae production facility is located in Hutt Lagoon, along with a commercial supply of brine shrimp which is used as a specialty deed by prawn and fish farmers.

Tour Duration: 1.25 hours