Pink Lake Flyover Tour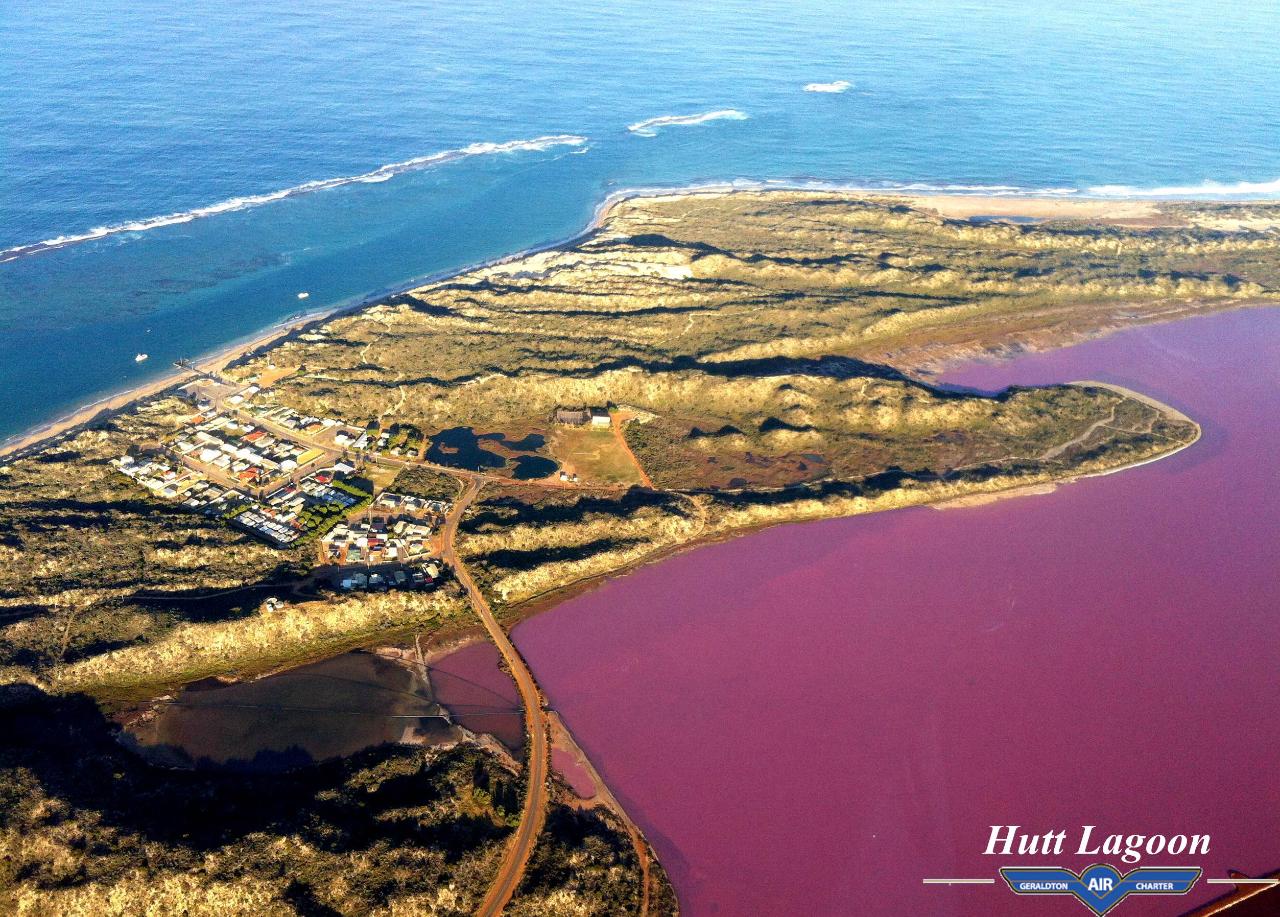 Duration: 75 Minutes (approx.)
Product code: PLFOT
Want to get the most unique view of the famous Hutt Lagoon?
With a scenic flight from Geraldton you will see a striking contrast that the
bubblegum Pink Lake creates with the Indian Ocean.
Departing from Geraldton daily at the time of your choice, guests will fly direct to Port Gregory - the historic fishing village which back in the 1850's was once was a busy port for the export of lead and the site of a whaling station. You will see the Hutt Lagoon or the "pink lake" which produces beta carotene, a lucrative aquaculture crop estimated to be worth more than $50M a year worldwide. After two laps of the lake, guests will return to Geraldton.
Cancellation Policy
Flights cancelled by Geraldton Air Charter due to weather or mechanical failure will be refunded.
No refund for tours already commenced.
No refund on cancellation less than 48 hours before 12 am of the flight day. Attention: During Chinese New Year season (from Chinese Lunar Calendar's 24 December to 14 January) and Chinese National Day season (Western Calendar's 24 September - 14 October), no refund on cancellation less than 7 days before 12 am of the flight day.
Where a customer cancels due to Government restrictions that are either not removed as expected, extended, or reimposed, the customer will be contacted and offered a refund or credit note (to be used at a later time), where such an offer is at the absolute discretion of the operator. The operator reserves the right to withhold some monies to cover administrative expenses and other losses, dependent on when notice of cancellation is given by the customer.