Shipwreck Special Nature Tour of the Abrolhos Islands (Half Day Tour)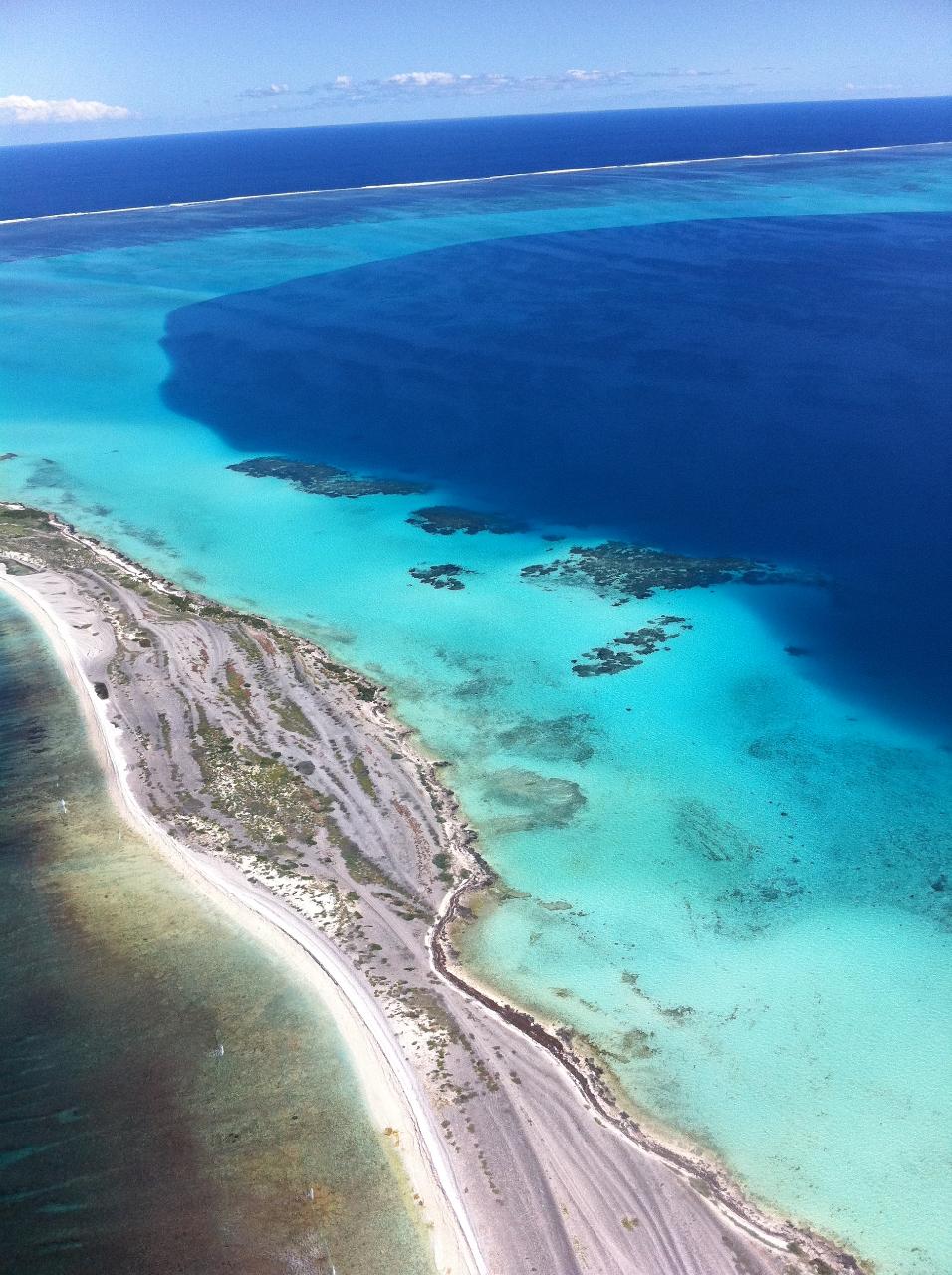 Duration: 270 Minutes (approx.)
Product code: SSHDAB
Our "Shipwreck Special " Nature tour of the Abrolhos Islands departs from Geraldton Airport.
The beautiful aerial scenic flight includes overflying the fascinating islands in the Pelsaert Group, the Easter Group and the Wallabi Group.
You will see beautiful coral, marine life and fishermen's camps and pearl farms, and the historical Wiebbe Hayes' Fort - which is the first European building on Australian soil - before landing at East Wallabi Island.
Guests walk down to the beautiful Turtle Bay and enjoy morning tea, and then have a choice of snorkelling over the coral in Turtle Bay, or taking a guided nature walk, which includes bird watching and wallabi spotting.
The return flight takes guests over Long Island, Beacon Island and the Batavia Wreck Site before landing back in Geraldton.
Please bring your own snorkeling gear due to Covid-19 situation.

Time duration: 4.5 hrs. We can extend the tour duration to 5 hrs for free if available on the day

Just pay an extra $20 to upgrade to a 6-hr full day tour! Please click the link below:
https://geraldtonaircharter.rezdy.com/375961/shipwreck-special-full-day-tour-of-the-abrolhos-islands

Cancellation Policy
Flights cancelled by Geraldton Air Charter due to weather or mechanical failure will be refunded.
No refund for tours already commenced.
No refund on cancellation less than 48 hours before 12 am of the flight day.
Where a customer cancels due to Government restrictions that are either not removed as expected, extended, or reimposed, the customer will be contacted and offered a refund or credit note (to be used at a later time), where such an offer is at the absolute discretion of the operator. The operator reserves the right to withhold some monies to cover administrative expenses and other losses, dependent on when notice of cancellation is given by the customer.