Pink Lake + Abrolhos Islands Nature Tour (Half Day Tour)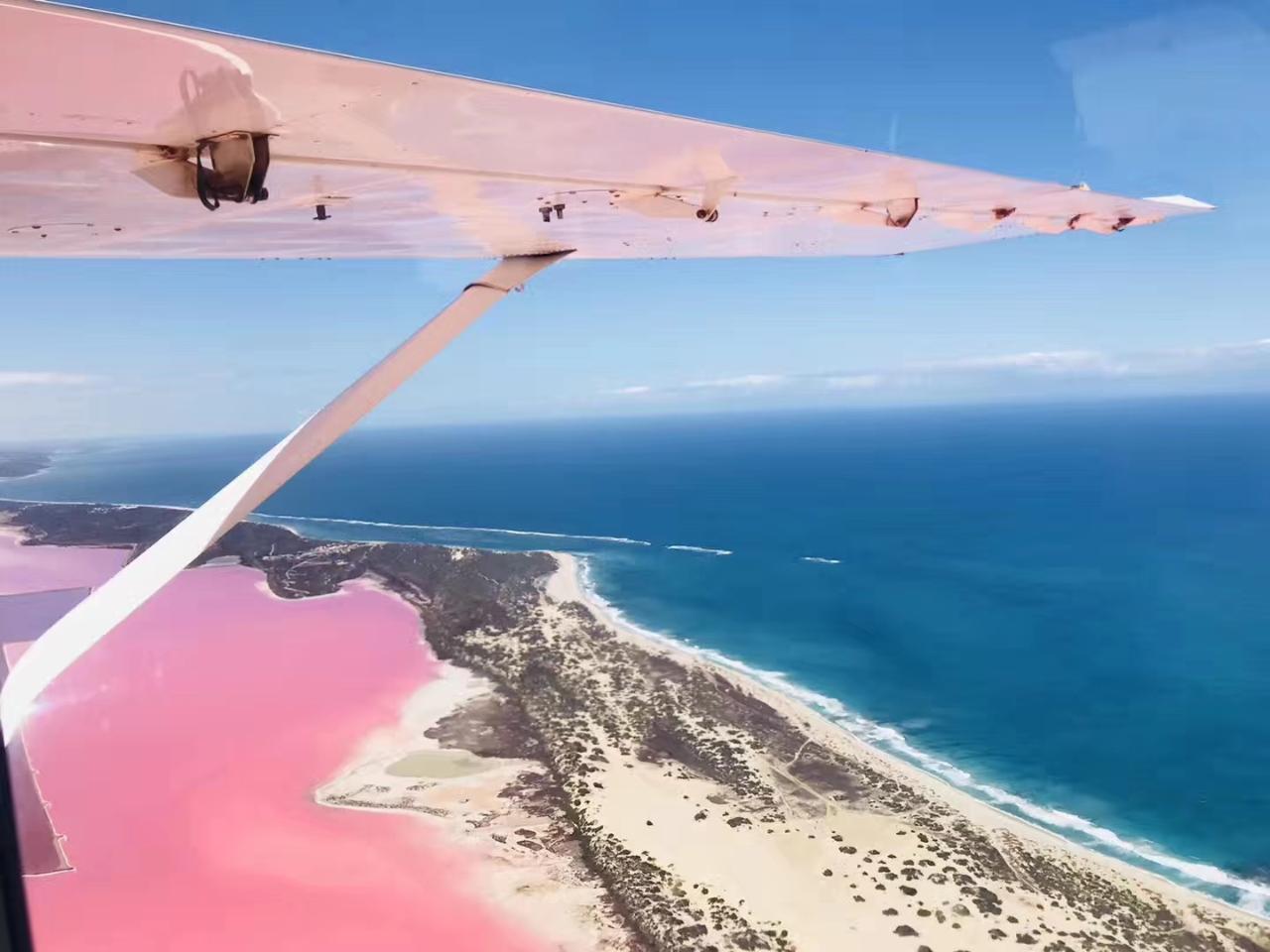 Durata: 270 Minuti (circa)
Luogo: Moonyoonooka, Western Australia
Codice prodotto: PLAIHDT
Want to get the most unique view of the famous Hutt Lagoon?
With a scenic flight from Geraldton you will see a striking contrast that the bubblegum Pink Lake creates with the Indian Ocean.
Join us for a nature tour to get the most unique view of the famous Pink Lake and embrace the beauty of Abrolhos Islands.
You will be able to land on East Wallabi Island and to have morning/afternoon tea, snorkeling OR a guided nature walk.
Tour duration is 4.5 hrs. We can extend the tour duration to 5 hrs for free if available on the day.
Please bring your own snorkeling gear due to Covid-19 situation.

Cancellation Policy
Flights cancelled by Geraldton Air Charter due to weather or mechanical failure will be refunded.
No refund for tours already commenced.
No refund on cancellation less than 48 hours before 12 am of the flight day.
Where a customer cancels due to Government restrictions that are either not removed as expected, extended, or reimposed, the customer will be contacted and offered a refund or credit note (to be used at a later time), where such an offer is at the absolute discretion of the operator. The operator reserves the right to withhold some monies to cover administrative expenses and other losses, dependent on when notice of cancellation is given by the customer.